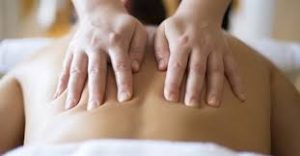 Massage has untold physical and emotional benefits including:
It counteracts the imbalance caused from sitting which may manifest in the shoulder, neck and lower back.  It can also help improve posture.
It increases and improves circulation and can lower blood pressure
Human touch, in a context that is safe, friendly and professional, can be incredibly therapeutic and relaxing.  This may help to soothe anxiety, stress and depression
It promotes relaxation and sleep
A 2010 study published in the Journal of Alternative and Complementary Medicine found that massage boosts white blood cells (which plays a large role in defending the body from disease).
Massage decreases frequency and severity of tension headaches
It can lower blood pressure and aid in muscle relaxation.
I offer a lovely, relaxing holistic massage, which means I intuitively work with you using all of my knowledge and skills to give you the therapeutic massage you need.